High Speed Internet Services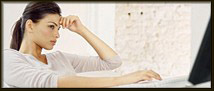 As Authorized Sales Agents for many of the best Internet service providers, we can help you make sense of the residential and business Internet service hype and save money in the process!
Where Do You Want Service??


We provide service to most large metropolitan areas in the US.


T-1 Dedicated Access Internet


Point to Point / VPN Networking


Get 56k dial-up for $12.50
Bookmark This Page for future reference!!
Get More Information by filling out our questionnaire or call 1-713-669-9000.